Visa® Credit Card
Maine Family Federal Credit Union offers its own Visa® Credit Card—great for convenience, travel and emergencies.
No Annual Fee
25 Day Grace Period
Verified by Visa® security
13.90% APR* for all other purchases
Local Service
Most commonly accepted card worldwide
Access through Mobile and Online Banking.**
Mobile Wallet compatible!


VISA® BALANCE TRANSFER
Transfer any balance at 0.00% Introductory APR* for six months from Account opening. After six months APR will be 6.95% for the LIFE of the balance transferred
*APR= Annual Percentage Rate.
**To register, you will still have to access the MFFCU Credit Card App on Android or iPhones (iOS) or through the Online Banking extension. After registering however, you'll no longer need to log in to those separate applications. You'll be able to access the same features within the Mobile and Online Banking platforms.
Maximum Credit Card amount is $15,000.00
ScoreCard® Rewards Program
Your Maine Family FCU Credit Card is now earning you rewards! Maine Family FCU offers Credit Card rewards as part of the ScoreCard® Rewards Program. This means you can earn 1 point for every dollar spent on your Maine Family FCU Credit Card.
The points can be redeemed for merchandise, travel, hotel stays, gift cards, and more.  You can access your point summary at: www.scorecardrewards.com
There is no annual fee for using our card.  You can still pay your bill at either of our branch locations or online.  We promise to never confuse our members with our promotions.  We will offer straight forward promotions that do not require our members to sign up for them.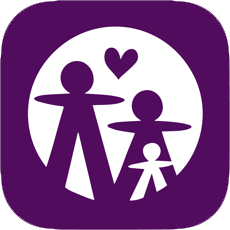 MFFCU Credit Card App
The Maine Family FCU Credit Card Mobile App helps you manage your money quickly and easily — anytime, anywhere. Whether checking your balance or paying your balance, Maine Family FCU delivers a new level of speed, convenience and security.
View Account Information
Check Balances including Current Balance, Statement Balance, Last Payment Amount, Minimum Payment Due and Payment Due Date
Transaction History – up-to-the-minute history that groups transactions up to 3 past statement cycle
Transaction search and filter options
Pay Credit Card Balance
Make one-time/future dated credit card payments
Set up or modify payment accounts
To report your Visa® Card lost or stolen, contact the Card Services Department at (207) 783-2071, or 1-800-991-4961 24 hours a day, 7 days a week.
To check information about your account or pay bills visit ezcardinfo.com