May 5, 2023
2023 Scholarship Recipients

This year was a record year for scholarship applications. We received roughly four times the average number of applicants from previous years, all of whom took keen interests in furthering and rounding out their educations. The caliber of candidates were all incredibly strong, and the blind deliberation was challenging. We are appreciative of each member who took the time to share such impressive accomplishments with us.
All of the members of the Scholarship Review Committee would like to take a moment to thank each applicant for their interest and wish all the very best in their pursuit for higher-learning.
We are proud to present to you the 3 winners of the 2023 Maine Family FCU Scholarships:
The Founders Scholarship Award for $2,500
Emma Moreau
Graduated: Poland Regional High School, Class of 2023
Attending: Berklee College of Music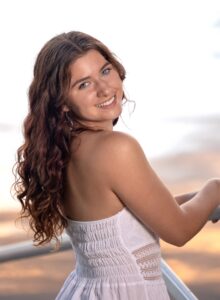 Emma Moreau is graduating as valedictorian for her high school class, and was named the Distinguished Young Woman of Maine (2023). In addition to being involved in Olympia Snowe's Women's Leadership Organization, Emma has also received awards in Math, ELA, World Languages, Science and Music. She is pursuing higher education at Berklee, College of Music with experience performing in high-level vocal groups: Maine All State Mixed Choir, Maine All-State Jazz Treble Choir, and the Maine District 2 Honors Choir, and most notably, the All-Eastern Treble Choir – all of whom select the top musicians in their respective areas. She performs in a variety of other music ensembles, serves as the Vice President of her senior class, and has been a member of the Student Representative Board for 3 years, all the while, playing field hockey and basketball for her school and holding various jobs and volunteer positions throughout her high school years.
The Maurice Fontaine Sr.  Scholarship Award for $2,500
Madison Roy
Graduated: Lewiston High School, Class of 2019
Attending: Millersville University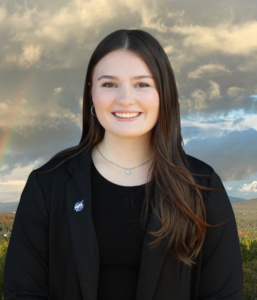 During the summer of 2022, Madison participated in NASA's Student Airborne Research Program in Irvine, CA. During this program, she flew and collected data on the NASA DC-8 plane, did fieldwork on a commercial fishing boat off the coast of Santa Barbara, and researched how wildfires in California are creating spikes of fecal indicator bacteria in coastal regions. At the end of the summer, she presented her research to fellow colleagues and to employees from NASA headquarters. Madison will be graduating from NVU-Lyndon this spring with her B.S. in Atmospheric Science and will be attending Millersville University in the fall to obtain her M.S. in Emergency Management.
The Roger Bissonnette Scholarship Award for $2,500
Abigail Faucher
Graduated: Edward Little High School, Class of 2023
Attending: Flagler College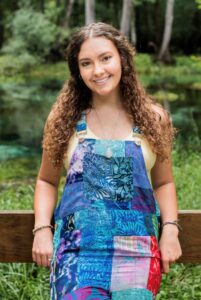 Abigail Faucher graduated Edward Little High School in 2023. She is pursuing a four-year degree in history with her sights set on becoming a constitutional lawyer. She is motivated in working with her future peers in finding a common ground between the law and social reform. While in high school, Abigail participated in soccer, lacrosse, and serving as captain for indoor track, and she was involved in various Scholar and Honors Society programs within E.L. and also at Bates College. She held leadership roles for Student Council, Executive Board and her School Committee all while working and finding time to write and play music, including at the Annual District Two Jazz Festival.