December 1, 2022
Maine Family FCU Appoints Dan Clarke President/CEO
The Lewiston, Maine based Maine Family Federal Credit Union's board of directors has announced Dan Clarke as their new President/CEO.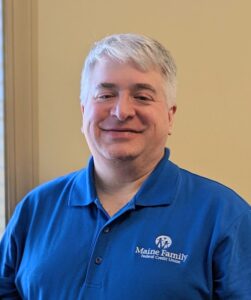 "We are happy to welcome Dan Clarke into the Maine Family," said Natalie Williamson, Board Chairperson. "Dan's breadth of experience and extensive knowledge within the credit union industry will help Maine Family FCU reach new heights and we are looking forward to continued strength and a bright future ahead of us."
Clarke has been in the credit union industry since 1988 and has held a variety of roles, including President/CEO at what is now Maine Solutions Federal Credit Union. He most recently served as Senior Vice President, Member Experience at a large credit union in New Hampshire.  He earned his bachelor's degree in Accounting from Southern New Hampshire University and his Master's Degree in Finance from the New England College of Business.
"I am thrilled to be back in the Maine credit union community, I appreciate the warm welcome from the board, staff and members and I'm looking forward to deliver solutions to our members through any delivery channel they choose," said Mr. Clarke.
Maine Family Federal Credit Union is based out of Lewiston, Maine with a branch in Auburn, Maine. They have been proudly serving the communities in Androscoggin County with all share and lending needs since 1938. Maine Family FCU is enthusiastic about Dan and the expertise that he brings to the organization and its membership. Please join Maine Family FCU in extending to him a warm welcome as we enter the new year.